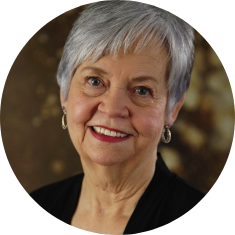 Kathy A.
71 years old
WATCH Kathy's story
"This therapy makes me feel young again because now I can do anything."
Kathy had been suffering from overactive bladder (OAB) for many years. "The symptoms that I had were a need to urinate frequently, constantly. I even had some fecal incontinence, which was very unnerving." OAB was interfering with her life, limiting Kathy from being able to do the things she wanted to do.
Kathy suffered with frequent OAB symptoms for many years. "The symptoms that I had were a need to urinate frequently, constantly." She tried different treatment options, like a Kegel device and taking medications prescribed by her doctor. At first, she found that the medication was helping reduce her symptoms, "but I found that, after a while, it didn't help as much."
Living With OAB
Kathy always had to plan and be prepared to run to the nearest restroom once she felt the urge. "One of the things that I had to do to function was to plot out my day." This involved carrying extra pads, always knowing where restrooms were located, and adjusting her fluid consumption to reduce the number of urges. "When I would go to the mall, I knew where every restroom was in every store. I even parked in a certain place because I knew the closest restroom into that entrance."
The frequency of Kathy's OAB symptoms made it difficult to cope with and she truly considered whether she was able to attend social outings, if she felt comfortable to travel, and to simply figure out how she could get through her workday. "I was a banker all my life, and my desk was a long way from the restroom, and I had to go to the restroom all the time. Rather than have the employees think that that's what I was doing, I put some makeup in the bathroom, so they thought about every 20 minutes I was going in and freshening up my makeup, which wasn't the case at all, but it was embarrassing." Kathy's symptoms were not only disruptive during her day, but also affected her at night as she experienced recurring leakage.
How the Axonics System Has Transformed Kathy's Life:
Consulting with her doctor, Kathy learned about Axonics Sacral Neuromodulation (SNM) Therapy, an option to treat her OAB symptoms. "I thought, 'Well, this could be a game-changer for me.'" With a small implantable device, the Axonics System offered Kathy a solution to improve her symptoms. "I have more freedom to come and go as I please." With Axonics Therapy, the frequency of her symptoms has reduced. She no longer needs to wear pads and is no longer concerned with leaking accidents.